As we've already highlighted a couple of times, because we're big fans of the show, Joss Whedon's Firefly is celebrating its 15th anniversary today! We already have several reasons to celebrate, but something coincidental and bizarre (miraculous if you will) also happened today. Fellow Browncoat Andrew Skipper was driving in his car when he saw something shiny… and no, it wasn't just the sun's bright glare impeding his vision. It was Serenity, wrapped in clouds, in all its glory passing overhead.
Skipper shared, "On #Firefly15 anniversary, it's nice to see #Serenity flying over…" When we spoke with him, he informed us that it is in fact a genuine photo from today, which he took in England along the M25, and that he "took like 10 if it," offering a second photo to lend credence to its authenticity.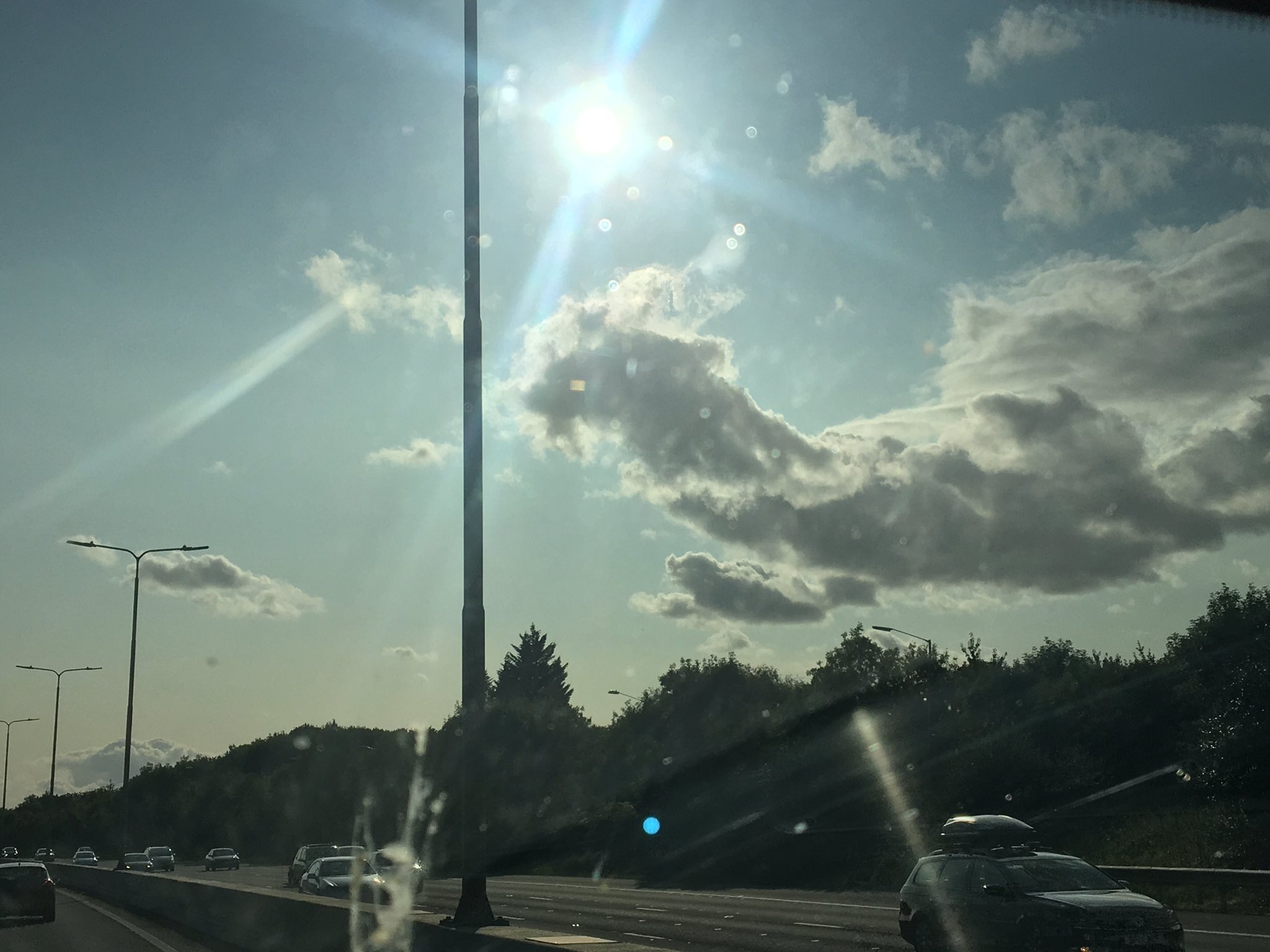 Share when you see it.
Can't stop the signal.