Tonight's Supergirl–The Flash crossover episode, Supergirl's "Worlds Finest",  asks the question, "Who is the fastest person alive?"
Related: Rep the original "Who's the Fastest Man Alive?" race debate in this totally super tee!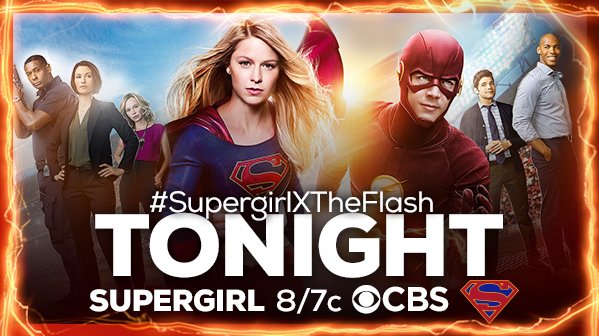 Not a new question (save a quick change from "fastest person" to "fastest man"), as this question has been around since the beginning, with the first of many races in August 1967's Superman #199 comic.
"Superman and The Flash agree to race around the Earth three times as a fundraiser for the United Nations. But rival international gambling syndicates see the race as an opportunity to make a killing and try to fix the race. Using teamwork, Superman and The Flash overcome the obstacles the gamblers put in their way and hit the finish line together." synopsis via comics.org
There have been a long list of races since: Superman vs. Barry Allen, Superman vs. Wally West, Superman vs. Jay Garrick… We even had a Superman: The Animated Series race!
"Superman and The Flash compete in a charity running race around the world, but have to stop to deal with the Weather Wizard." (Season 2 Episode 4: "Speed Demons")
Finally, we get a SUPERGIRL vs. The Flash (Barry Allen) race (sort of) on TV! Who ISN'T excited for this one? #SuperGIRLPower
 "Kara gains a new ally when the lightning-fast superhero The Flash (Grant Gustin) suddenly appears from an alternate universe and helps Kara battle Siobhan, aka Silver Banshee, and Livewire in exchange for her help in finding a way to return him home."
Supergirl's "Worlds Finest" premieres Monday, March 28 at 8/7c on CBS! CW's The Flash crosses over!
---
Like this post? Please share it!
/NerdyMindsMag on Twitter and Facebook
Subscribe for more!
www.nerdymindsmagazine.com contains affiliate links…