Let's start by clarifying something: COVID-19 is terrible, and nothing could make the pandemic "worth it". However, rather than focus on the darkness around us, we thought it would be good to look at some of the rays of light that are piercing that darkness and giving us a reason to smile while we're stuck in our houses. Whether it be a company or a single person, each of these entries has been a true reason to smile and a welcome escape from the fear that seems to be permeating the general public consciousness.
1. GETTING MAIL
Nothing brings instant excitement in everyday life like receiving a package. Now that we're stuck at home, ordering things seems to be the way to go. In our house we've resorted to ordering literally everything, usually through Amazon. We've ordered everything from canola oil to shampoo, and every time a little box shows up on our porch it brings just a little jump of excitement. Every time we take a pair of scissors to cut open the box it feels a little bit like Christmas. Who knew that a bottle of buffered aspirin could bring such joy?
2. STREAMING CONCERTS
When the world started going into quarantine mode, Ben Gibbard decided to be proactive and do something for those of us stuck at home. For almost two weeks he did nightly acoustic concerts from home and streamed them for the world to see. He answered questions and took requests. Several other artists have followed suit, from Elton John's monumentous "living room festival" to smaller, more intimate performances. Whether you like indie, folk, punk, or any number of genres, you don't have to look far to find someone putting on an intimate show that, let's face it, you'd never have a chance to experience if we weren't living in the world in which we're currently living. And to make it even better? Most of the artists are doing their free shows in support of various charities or co-ops that you can donate to.
3. GOOD QUARANTINE SONGS
I have a love/hate relationship with my "Release Radar" playlists on Spotify. Some of the songs are great, but a lot of them are miles off of what I like. Then there are songs that grab me from the moment the first note hits. Last Christmas we discovered Anna and the Apocalypse. Even now, outside of the Christmas season, I play the soundtrack every so often. At least once I searched to see if star Ella Hunt had any other music and came up empty. That changed this week as she released the song "Magpie", a sad look at the world we live in and a reminder that, when this passes and life resumes, the world isn't exactly a paradise. And behind it all is an incredible voice that honestly needs to put out some more tunes, stat.
The other quarantine song on my radar was just released by the former Heartbreaker Mike Campbell and his "new" band The Dirty Knobs. Where "Magpie" was a somber reflection on the world in which we now live, "Lockdown" is a straight rocker with a little bit of tongue-in-cheek humor thrown in. Tom Petty's untimely passing is the only thing keeping this from being a Heartbreakers song. It's got the driving rhythm, bluesy guitar, and classic rock n roll lyric style while singing about wearing a face mask and microwaving all of your meals. The Dirty Knobs delayed their album release after Campbell was hospitalized earlier this year, but after hearing this song, we can't wait for the rest.
4. ANIMAL CROSSING: NEW HORIZONS
If there were such a thing as perfect timing in this whole mess then Animal Crossing: New Horizons takes the award. In a time where no one can visit with their friends or family, Animal Crossing makes it possible. Simply open your island's gates, start up a voice chat, and within minutes you can frolic around your island home with those closest to you. Sure there are the business benefits like selling your fruit for double price at a friend's shop, but there's a serene joy to be found in just running in circles around trees or showing off the newest reactions you've learned. It's spending time together at its finest and its simplest, and simple joy is something we could all use a little more of right now.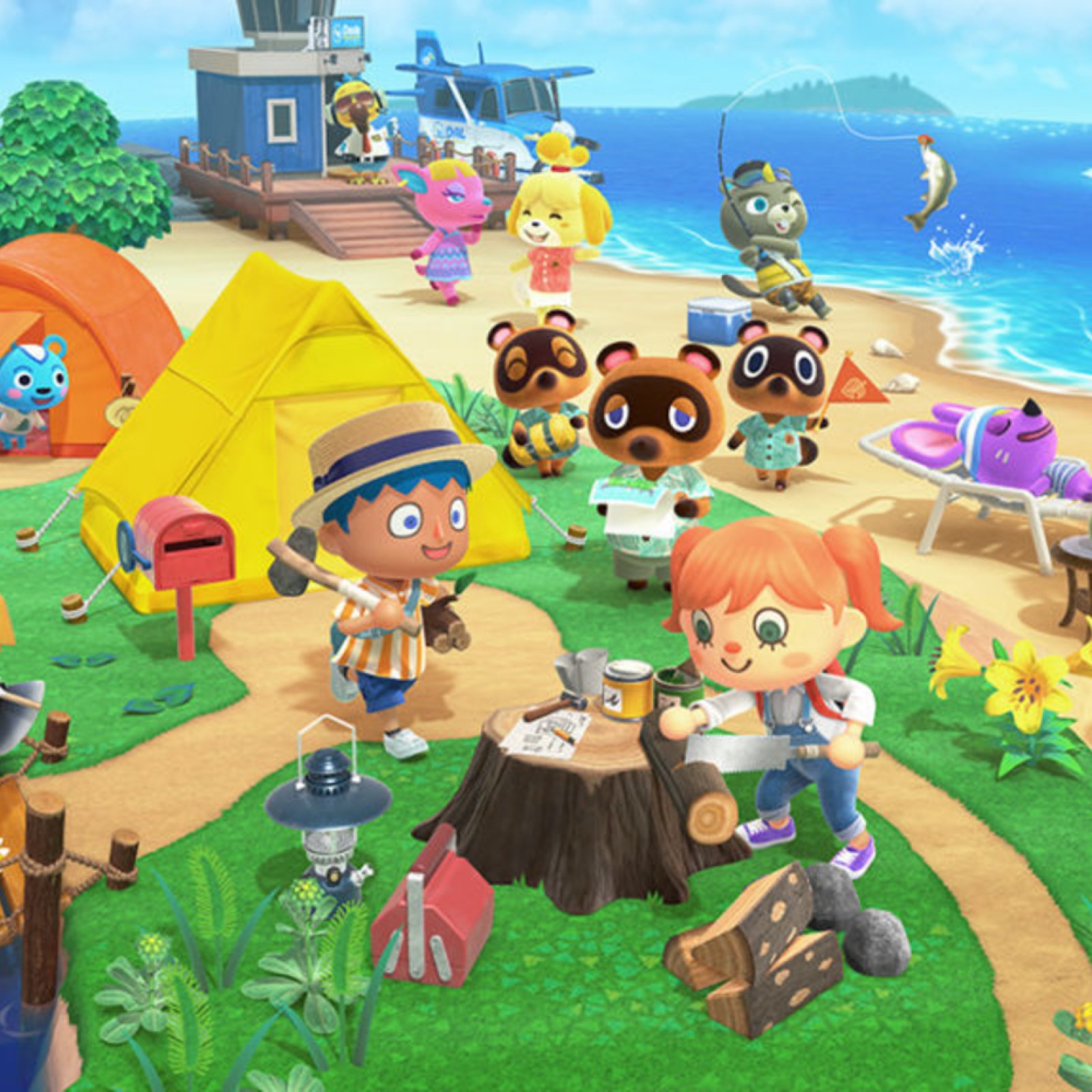 5. MEMES
Meme culture is always entertaining to watch, and the evolution of memes from the first cases of COVID-19 to the present day has been no different. Early memes almost mocked the seriousness with which some people took the initial outbreak. When it became clear that the virus was more serious than we initially thought, memes shifted to a more "serious" tone providing facts when facts were hard to find. While there are still plenty of memes out there encouraging social distancing and face masks, we've also seen the emergence of isolation-based memes: people cutting/coloring their hair, makeup brush transformations, and parody songs. While we recognize that COVID-19 is a horrible virus, it has provided us with some top-notch meme content.